Rade koncar – Kontaktori i relei
Integrated Management System
Our company has integrated all the organization's systems and processes into one complete frame work, enabling us to work as a single unit with unified objectives. The integrated quality management system has helped us to achieve better production and better quality for all our products.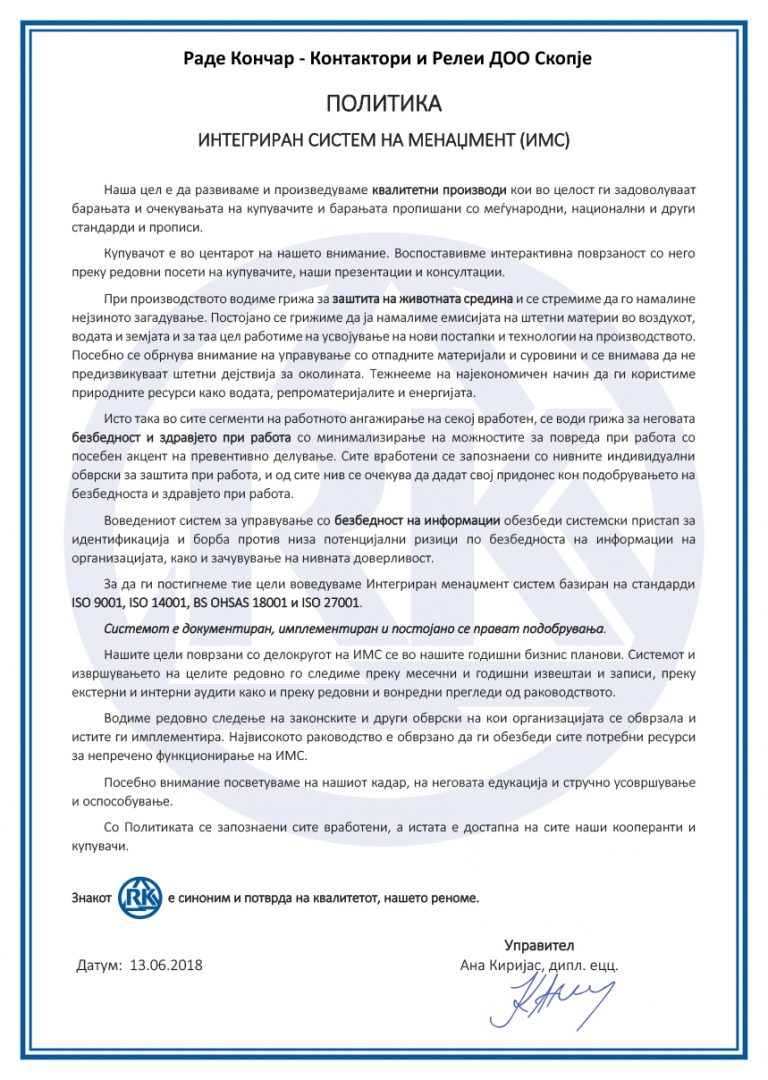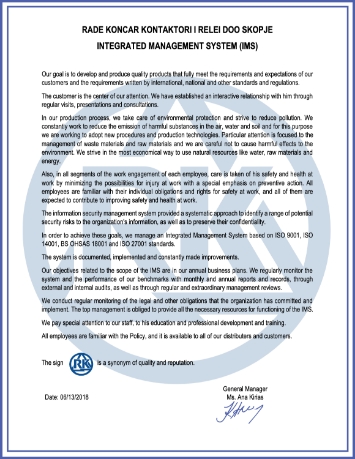 Warranty and returns
Warranty Policy
One of our strategic goal is to pay special attention to the quality of our products. We select special materials and build products that have a long-lasting exploitation life span.
RADE KONCAR products are warranted to be free from defects in materials or workmanship for one (1) year from the date of purchase from an authorized dealer of Basis products. Within this period, we will, at our sole discretion, repair or replace any components that fail in normal use. Such repairs or replacement will be made at no charge to you for parts and/or labor, provided that you shall be responsible for any transportation charges.