Our company
Rade Koncar – Kontaktori I Relei D.O.O.
For more than 70 years we have been building a company that values knowledge, hard work and dedication. With headquarters in Skopje, North Macedonia we have grown into a company that has a worldwide network of satisfied customers and clients in over 40 countries .
Rade Koncar – Kontaktori i Relei is producing low voltage electrical equipment for industrial applications. Our range of products includes AC-DC contactors from 9A to 1000A, single phase and three phase voltage, thermal overload relays, rotary cam switches, MCCB's, push buttons, etc. These products are produced in standard configuration, however we can quickly customize our production for the client's unique requests.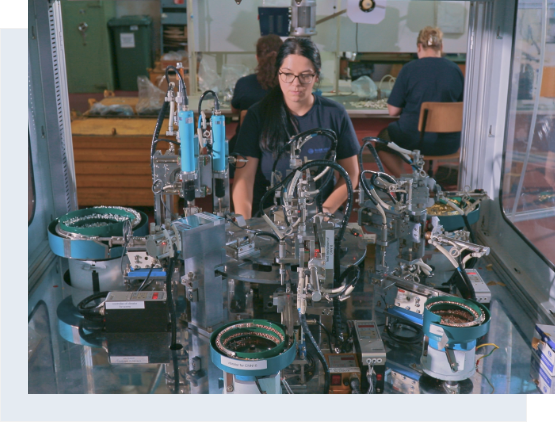 Growing everyday with
research & development
Our research and development sector is constantly working on making the design of our products more reliable, flexible and customizable. These efforts are in accordance with all the international standards of production and quality of the products.
Our clients come from many different industry backgrounds, we supply electric utility companies, mines, steel mills, railroads, chain stores, etc.
We have successfully developed systems for energy monitoring and management (EMMS), power factor correction units, and system for intelligent street lighting (RK-Light).
RADE KONCAR
History timeline
1947
Initial company for electrical repairs JUG was founded.
1963
Jug was integrated into the larger holding system of RADE KONCAR – Yugoslavia and was renamed RADE KONCAR APARATNA TEHNIKA – Skopje.
1965
RADE KONCAR Kontaktori i Relei was founded as low voltage switchgear equipment division, as part of RADE KONCAR APARATNA TEHNIKA – Skopje and the first contactor series (CN) is produced under license of SIEMENS Germany.
1980
CNM Contactor Series was introduced.
1989
Thermal Overload Relay TRM series were manufactured.
1991
RADE KONCAR APARATNA TEHNIKA Skopje became Joint Stock Company and RADE KONCAR Kontaktori i Relei became Limited Liability Company.
1997
RADE KONCAR Kontaktori i Relei became privately owned Limited Liability Company and the name and logo were registered as a trade mark.
2000
New Rotary Cam Switch program was developed BS/PS Series.
2005
MCCB program was introduced.
2008
CNN New contactor series were produced.
2009
Thermal Overload Relay TM was developed.
2010
CNNK capacitor switching contactor series were successfully developed and produced.
2014
Power Factor Correction division was added.
2016
We developed our own Energy efficiency program for monitoring and management of electrical power.

Company Structure
Rade Koncar – Kontaktori I relei is a privately owned company specializing in the design and manufacture of switch-gear equipment.
180
Employees

30
Engineers

20,000
m2 Total Area

13,000
m2 Covered Area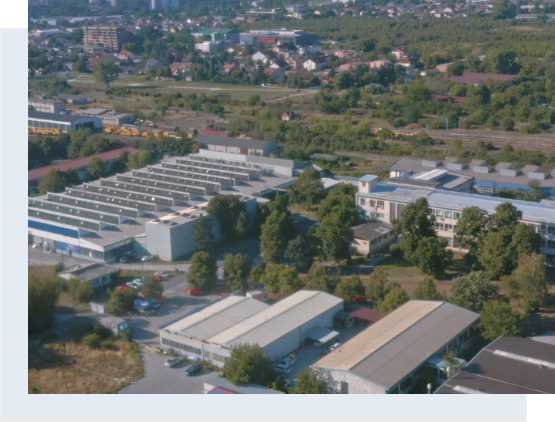 Our Vision
Our vision is to make the usage of electrical power simple, safe and affordable for everyone.
Our Mission
We believe in protecting people and goods while using electrical power.
We believe in creating sustainable development – for us and for our partners.
We believe in helping our partners save energy and make the world greener.
We believe in designing reliable and safe products.